Briefly introducing ourselves as an ISO 9001-2000 CERTIFIED, leading manufacturer & exporter of a complete range of precision Brass Turned Components. We are fully skilled to manufacture any type of Brass Products as per customers specification, drawing and samples.
An Introduction

Brass, an alloy of copper and zinc, is used in many industrial products like fasteners, automobile parts, pneumatics, electrical components. It has a slight yellowish color, and is practically resistant to tarnishing. In addition to this, it is naturally conducive to heat, and even at a temperature of 200oC, its properties of toughness remain intact. All these properties of brass make it an extremely versatile metal, which is used in many industrial applications.
About Us

Capitalizing on the innumerable merits of brass, Mahavir Agencies has left an indelible impression in its area of expertise. An ISO 9001:2000 certified company, it came into being in the year 1949, and since then, has engaged itself in offering a comprehensive array of brass engineering products used in many industrial applications.
We are a pioneer manufacturer, exporter, supplier and trader of a wide range of Electrical Fuse Connectors, Contact Blocks, Battery Terminals, Cable Parts, Electrical Pins, Brass Connectors, Brass Compression & Pneumatic Fittings; complete range of Union, Tee, Nut, Elbow & Adaptors; Diamond Eye Loupes, Ring Sizers, Brass, Plastic and Rubber Moulding Insert Parts, Brass Fasteners, Brass Forgings, etc. Our understanding in reading, drawing and adopting International specification has made us an EXPERT in Tailor Made jobs as per clients specific requirement. This has made us an approved vendor in elite national and International engineering companies.
Our products are made of fine quality casting and extruded brass (as per IS 319, IS 320, BS 249, CZ 121, CZ 131, C3604, CDA 360 and DTD 627. etc), which make these products strong and long lasting. They find wide application in many different industrial arenas including electrical & electronics industries, plastic & rubber moulding industries, fasteners, forgings, etc.

The use of sophisticated machines and the expertise of highly experienced professionals have been the driving force for the rapid success that the company has been enjoying till date. Today, our products have made a deep impact with their satisfactory performance in India, UK & other parts of Europe, Middle East, USA, and many other international regions.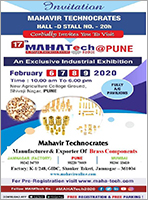 Read More